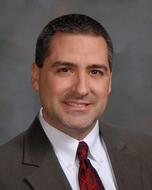 MinuteLender, Inc. Selected for Automated 7A Express Lending Technology
2022-01-11 04:45 PM - Louisville, Kentucky, United States
​
MinuteLender, Inc. selected as the vendor for automated efficient SBA 7A Express Application, Lender Underwriting Review, SBA E Tran Submission and Loan Completion Lending Technology by two additional financial institutions.
MinuteLender, Inc., a leading provider of automated lending technology solutions to financial institutions is pleased to announce that two additional financial institutions have selected their SBA 7A Express lending technology and platform.
After PPP lending, many financial institutions see the opportunity for increased SBA lending, however the process can be time-consuming and cumbersome. SBA 7A Express lending allows the financial institution to do their own underwriting and get an SBA response in 36 hours. MinuteLender 7A technology automates the process from application, underwriting review, submission to SBA through E Tran and loan completion.
Greg Schreacke, CEO, said, "This new SBA 7A Express technology allows financial institutions to automate SBA lending up to $500,000 through their commercial lending function, with or without a formal SBA department. It significantly enhances existing loan services and expand the market for lending with the SBA guarantee."
About MinuteLender, Inc.
​MinuteLender, Inc. provides digital loan and liquidity technology and servces to financial institutions and is headquartered in Louisville, Kentucky. For more information, visit
www.rcgiltner.com
or please contact Robert C. Giltner at 502-640-1989 or
bgiltner@rcgiltner.com
.
Click to Read Our Insights into Automated Lending Technology for Community Banks